Alto Sax: Tony Kofi
Piano: Robert Mitchell
Drums: Moses Boyd
Saxophone:  Nubya Garcia
Trumpet:  Byron Wallen
Flutes:  Rowland Sutherland
Double bass:  Dudley Phillips
Vibes / Marimba:  Orphy Robinson
←
→
Photography: Roger Thomas
The idea of a Bobby Hutcherson songbook had been floating for a while, but his recent passing urged us to make it happen and give his music the homage it deserves. To cover this amazing repertoire, we have the honour of welcoming the great vibes and marimba player Orphy Robinson.
Orphy Robinson is one of the major figures of the UK jazz scene – he has released records on Blue Note and played with Don Cherry, David Murray, Henry Threadgill, Courtney Pine, Jazz Warriors and Andy Shepherd.
Bobby Hutcherson's repertoire is so vast and varied there's no way one set of covers would do it justice. So, we had TWO 45 minute sets covering some of his best tunes. The tunes selected are mainly from the Blue Note catalogue, where Bobby featured either as leader or sideman. The albums we looked at were 'Components', 'Stick up!', 'San Francisco', 'Montara', 'Knucklebean' and more.
Lexus Blondin & Born Cheating span before, during & after, Kiran went hard on the food and all proceeds from the booking fees went to Calais Action, via Party for the People.
This gig later went on to be Winner of 'Live Experience of the Year' Jazz FM Awards 2017. Certainly an honour, one that was only slightly marred by a double win for infamous jazz legends The Rolling Stones.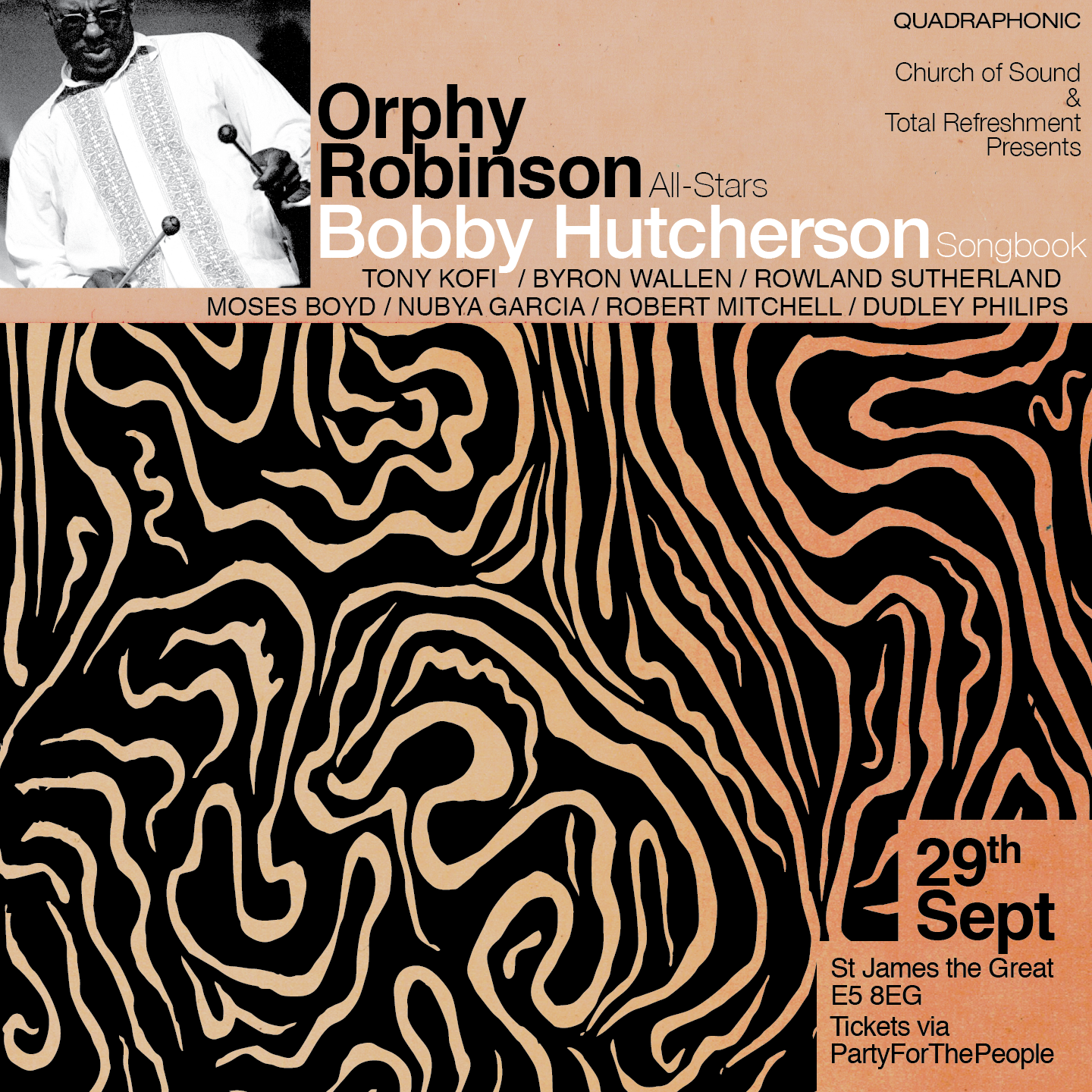 Artwork: